Some of you may like auto-playing Netflix trailers before making a decision. Some of you may also be wrong. 
Autoplaying Netflix trailers are highly intrusive and unnecessary. We may be able to handle it if they didn't completely spoil each and every Netflix Original ever. Honestly, you don't even need to watch a NO movie after you've seen the trailer. Now we won't be forced to watch trailers anymore, and the streaming gods are smiling down on us. 
Now you can finally stop jamming down the mute button when you first open the Netflix app. Last week the streaming service announced it'll give users the ability to turn off those autoplay previews on its homepage. 
"We've heard the feedback loud and clear – members can now control whether or not they see autoplay previews on Netflix," Netflix tweeted. 
How to turn off auto-play
Just to clear up any doubt — we'll discuss turning off auto-playing trailers, and not auto-playing next episodes. So you can comfortably continue with your binge session, but also comfortably browse through the database without seeing spoilers.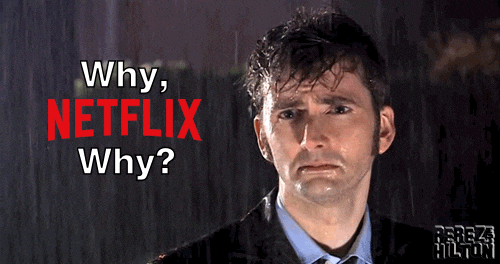 It should be noted that any changes you make to your autoplay settings are specific to your profile, and will take effect across all devices, according to a post in the Netflix Help Center.
Here's how to turn trailer autoplay off:
Sign In to your Netflix account from a web browser,

Select 'Manage Profiles' from the men,

Select the profile you'd like to update,

Check or uncheck the option to Autoplay previews while browsing on all devices.
Easy, yeah? It may take a while for the changes to take effect. But be patient young grasshopper. And welcome to the non-spoiler side. 
And if you enjoy intrusive trailers and Adam Sandler's Little Nicky voice upon startup, be our guest and leave the settings as-is.